App. Features
Diverse and inclusive collection of segmented home health care Services.
Different options for subscribing in the application.
Advanced push notifications system, to keep you updated and in the loop.
Ability to view your requests details and organize your works schedule.
Simple access to a report of monthly income and gross income "Total Earned".
The application allows you to build your services pricing that adequate your competencies and location of submitting services.
Enable health care providers to review care seeker health information's before ingoing.
Unique ID number for health care providers, that enable care seekers to reach them easily.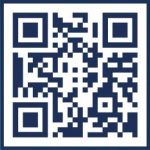 App. Advantages
Enhance home health care sector via organizing work and distributing responsibilities, roles and automation system.
Enable medical health organizations to manage home health care business sector via ERP system.
24/7 customer support team in your service.
Expand the outreach for your customers and enable better communication.
Maintain security and privacy.
The application gives the health care providers opportunity to manage their times and business.
Enable health care providers to build their biographies and Introduces themselves to care seekers, hence creating their brands.
Verified experiences linked to numbers of working hours and services provided.
Provide all types of medical equipments that need to submit health care services.