Special Needs Care
Handicapped people are an integral part of our society who play a vital role in it. They may require a special kind of care to help them reach their potential. WeCare provides support and care to handicapped people of all ages and segments and empowering them to face their daily struggles and overcome their weaknesses to live a better life.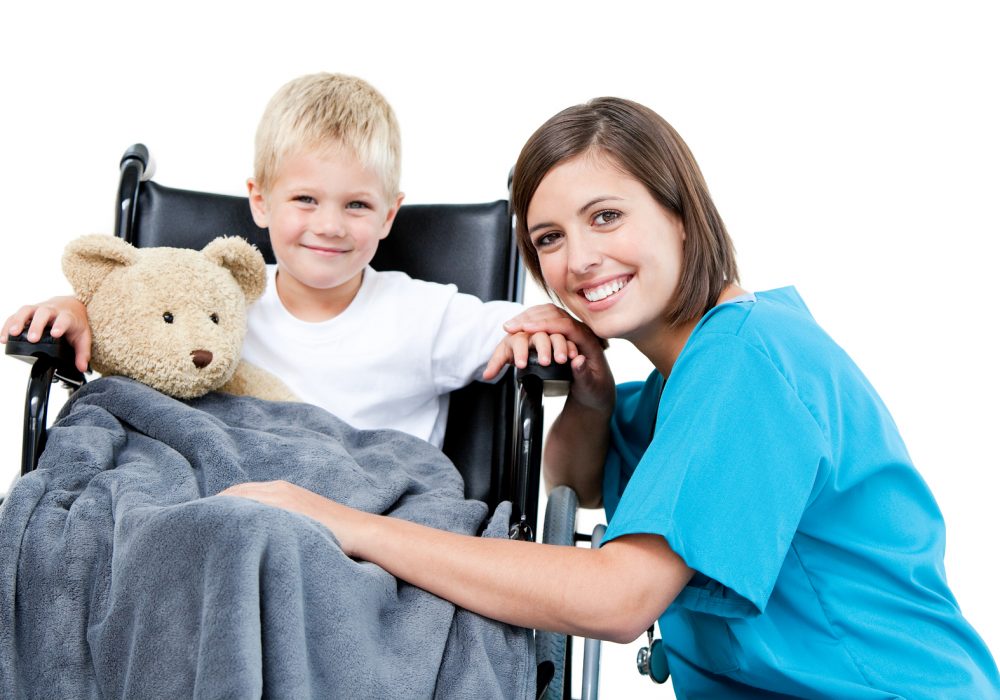 Sub Services for Special Needs Care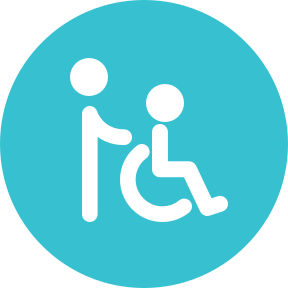 AUTISM spectrum disorder (Rehabilitation & Treatment)
Autism spectrum disorder (ASD) is a type of neurodevelopmental disorder that is characterized by impaired interaction and social communication, limited interests, and stereotypical and repetitive behaviors. The choice of therapeutic intervention procedures is a complex matter, and it should be done by a specialized team capable of identifying the individual needs of the individual diagnosed with autism spectrum disorder and choosing the appropriate program based on scientific evidence to ensure a better life and the greatest possible independence and self-reliance.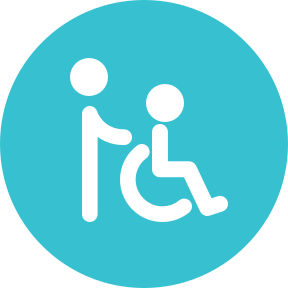 Care for People with Cerebral Palsy
Because cerebral palsy treatment and severity can look different for each person, developing a plan for how to care for your loved one with this condition or how to help someone with CP is a critical part of helping them manage it throughout childhood and adulthood.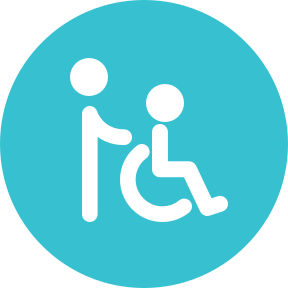 Care for People with Down Syndrome
Down syndrome is a genetic condition that influences development throughout life. It is one of the most common causes of intellectual disability. Improved medical care is helping many more people with Down syndrome to live longer and healthier lives. Improved educational and pedagogical methods and treatments also help many children with Down syndrome achieve more independence in their lives.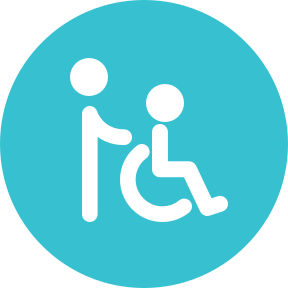 Speech Language Therapy
Our licensed speech-language therapists offer assessment and therapy services for children to ensure that speech defects are corrected. We help in a variety of common speech-language concerns including difficulties with: unclear speech, language delay, reading, listening, and social skills.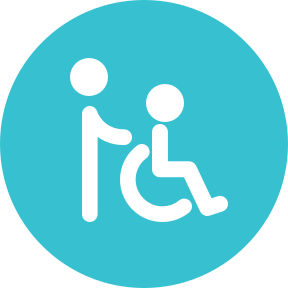 Learning Difficulties Program
Learning disabilities make it hard for your child to learn in certain areas. Your child may have trouble with listening, speaking, reading, writing, spelling, or doing math. Experts can help a child learn skills by building on the child's strengths and finding ways to compensate for the child's weaknesses. Interventions vary depending on the nature and extent of the disability.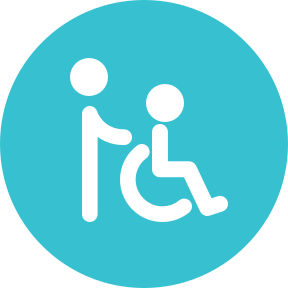 Cognitive Rehabilitation
Cognitive Rehabilitation is a Systematic, functionally-oriented service of therapeutic cognitive activities, based on an assessment and understanding of the person's brain-behavior deficits. It's directed to achieve functional changes by (1) reinforcing, strengthening, or reestablishing previously learned patterns of behavior, or (2) establishing new patterns of cognitive activity or compensatory mechanisms for impaired neurological systems.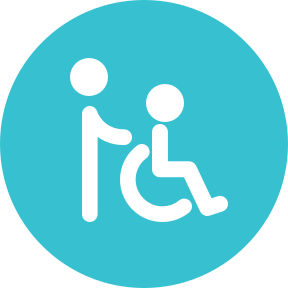 Care for People with Neuromuscular Disease
WeCare connects you with a skilled caregivers who works to provide patient/family centered care and education in the home while collaborating with the patient's physician to assist patients and their families to understand the disease diagnosis, follow their treatment plans and manage their symptoms effectively at home.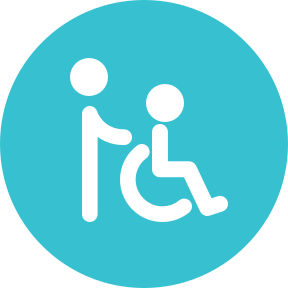 Difficulty walking
Accurate diagnosis is critical in this case because the treatment can depend on the cause of the illness. the building of the treatment program by the specialist and follow-up exercises by caregiver is the ideal solution to restore balance and movement in an acceptable manner.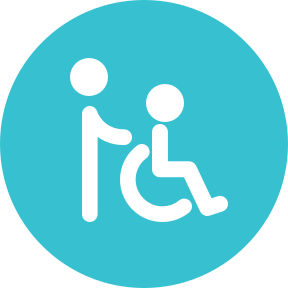 Teaching Sign language
Certified sign language teachers supporting both children and adults who suffer from hearing aids, and teaching them the sign language at an early age to ease their communications with others.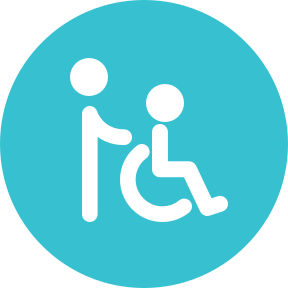 Teaching Braille Language
Braille language teachers are available to teach blind or visually impaired children, making their lives easier.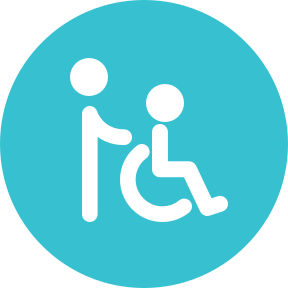 Shadow Teacher Care
A shadow teacher can help children with different disabilities by accompanying them everywhere, supporting them with their skills, encouraging them to participate in different school activities as well as helping them to develop new skills by integrating them with their peers who are also naturally developing.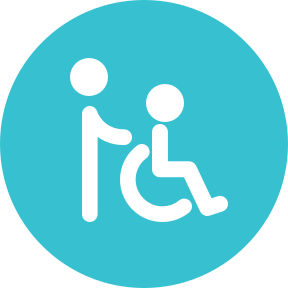 Early Intervention Specialist
We work with young children (preschool age) who suffer from physical, psychological or intellectual disabilities. Specialized teachers are responsible for designing, implementing and implementing appropriate educational programs for children that would develop their skills in general in proportion to their chronological age, and they are also responsible for regularly evaluating developmental skills for them to reach the primary goal.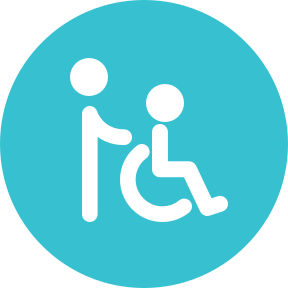 Shower and Bath Care
Whether the special needs person can bathe with assistance or can't bathe at all, these experts will happily assist them during their bathing process, in order to make it as relaxing as possible, providing different bath types according to their health situations.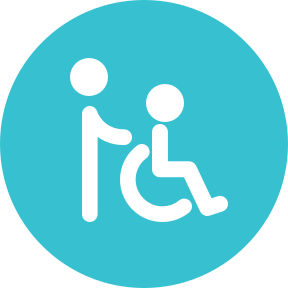 Gait Training
Gait training begins with an initial evaluation to assess individual's strengths and weaknesses, posture and balance, and what needs to be done to correct the abnormalities. The individual's gait is also evaluated for potential problems in strength and flexibility, with simple movements for testing balance usually being part of the assessment.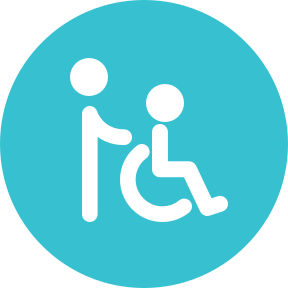 Awareness & education
Learn useful tips on how to defeat the challenges you face while looking after a handicapped member of your family at home and support them through day-to-day events, activities, and stages of life.